When people recall Silicon Valley's history — most people visualize microchips, computers, and the Woz riding a Segway.
However, "Pong," Chuck E. Cheese, and Mario all played a distinct role in Silicon Valley's tech story + legacy. Today, be our Player Two as we explore a few "cutscenes" from our local video + arcade game history. 🕹️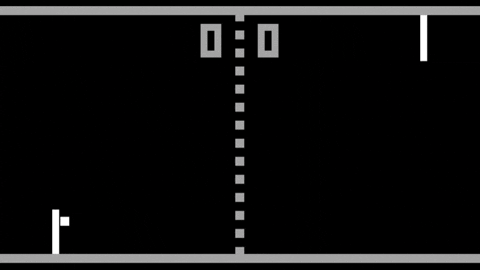 Then
1972 — Founded by Nolan Bushnell + Ted Dabney, Sunnyvale-based arcade game business Atari launches with "Pong."
1973 — Steve Jobs works for Atari on the arcade game "Breakout" — and recruits his friend, Steve Wozniak, to help with the project.
1975 — Steve Wozniak begins designing the Apple I to impress the Palo Alto-based Homebrew Computer Club. You might know what happens next... 🖥️
1977 — Atari's Nolan Bushnell starts the Chuck E. Cheese franchise to expand the arcade business. The first location opens in San Jose on Winchester Blvd. 🍕
1979-1983 — Atari's "Asteroids" is credited with launching 'the golden age of arcade games.' "Space Invaders" is also converted for the Atari Video Computer System, leading to huge home console sales. 👾
1983 — Despite an abundance of consoles, the demand for personal computers leads to the video game crash of 1983. Atari breaks up + Nintendo, which began as a playing card company in 1889, expands into the US market. 🎮
1992 — San Josean Charles Martinet begins voicing Mario + Luigi for Nintendo's "Super Mario" series, leaving a lasting SJ legacy in the world of video games. Fun fact: Charles was also a founding member of the San Jose Repertory Theater, now the Hammer Theatre Center.
Now
The legacy of video gaming is far from game-over in San Jose...

Have any other local history ideas? Send it our way.